An emergency fund is money you set aside to cover urgent or unexpected costs. This could be car repairs, unexpected travel or an urgent medical bill.
It provides a financial safety net so you don't have to borrow money if something happens to you or your family.
How much you need in an emergency fund
Even if you can only save a little, make a start and keep saving. The more you can regularly save, the better.
If you put $20 a week into a savings account, you'll have over $1,040 by the end of the year. That's the start of a good amount of savings to give you some financial breathing space.
Use our savings goal calculator
See how putting aside a little each week can help.
Plan for the future
If you're thinking long term, it's worth having a bit more put aside. This can help if you're unable to work for a while — for example, if you take some time off work to care for a family member.
A good target is to have enough in your emergency fund to cover three months of expenses.
Work out how much you can earn in interest if you start saving now.
Once you know your monthly expenses, multiply this by the number of months you would like to cover. This can be your savings goal.
You could also think about income protection to help cover costs if you're unable to work.
How to save for an emergency fund
Set up a separate savings account
It's a good idea to set up a separate, high-interest savings account for your emergency fund. A separate account will mean you're less tempted to dip into it for everyday expenses.
Automate your savings
You can set up an automatic transfer to your emergency fund from the account that your wage is paid into. Or ask your payroll department if they can pay a small part of your wage directly into the emergency fund account.
You can then set and forget, knowing your emergency fund is growing.
Maximise your offset account
If you have a home loan with an offset account, you can use the offset account as your emergency fund. This will lower your home loan interest payments, and means you can access your money quickly.
Keep adding to your emergency fund
If you get some extra money during the year, like a tax refund, you can use this to boost your emergency savings.
When to use your emergency fund
Keep your emergency fund for expenses you need to pay quickly when other money isn't available. If it can wait, save up for a few weeks and pay it from this saved money instead.
If you need to dip into your emergency fund, remember to top it up again afterwards.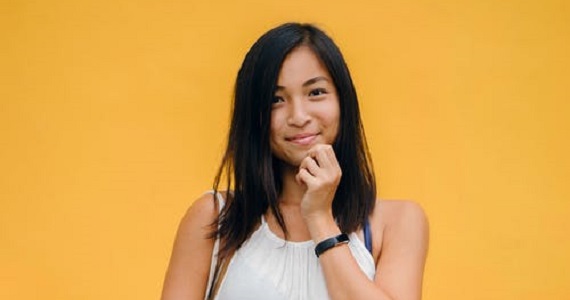 Case Study
Eva taps into her emergency fund
Eva has been putting a bit of money aside in an emergency fund. Two years ago, she set up an automatic transfer so that $10 from her wage goes into a savings account every payday. Eva has saved over $1,070.
When her car suddenly broke down, she used $1,000 from her emergency fund to cover the cost.
Eva was relieved she didn't have to pay on a credit card or ask her family for help. She has kept her automatic transfer, so her savings will start topping up again from her next payday.
Please contact us on 1300 79 80 38 if you seek further assistance on this topic.
Visit our Financial Knowledge Centre where you will access educational videos and articles, plus join our monthly e-Newsletter to help improve your financial knowledge.
If this article interested you and you would like to speak to Pat Casey on the phone, select a time to speak Pat – Financial Planner Sydney.
At Assure Wealth we specialise in helping busy, successful families structure their finances to achieve greater wealth and financial peace of mind.
Author: Pat Casey – Managing Director & Financial Planner Sydney – Assure Wealth
Download the Assure Wealth Corporate Brochure
Disclaimer: The information provided on this website has been provided as general advice only. We have not considered your financial circumstances, needs or objectives and you should seek the assistance of your Walker Lane Pty Ltd Adviser before you make any decision regarding any products mentioned in this communication. Whilst all care has been taken in the preparation of this material, no warranty is given in respect of the information provided and accordingly neither Walker Lane nor its related entities, employees or agents shall be liable on any ground whatsoever with respect to decisions or actions taken as a result of you acting upon such information.
Assure Wealth Pty Ltd ABN 31 965 466 780 Corporate Authorised Representative no. 1244817, Patrick Casey Sub-Authorised Representative no. 1244748 of Walker Lane Pty Ltd ABN 70 626 199 826, an AFSL holder No 509305.